Hey Rebels! Welcome to your June newsletter where we ask you to liberate VFC, wrangle the tears from your eyes, and hit the festival circuit like the cheezy quavers we were born to be. Glow sticks at the ready rebels. We're fighting for our right to party.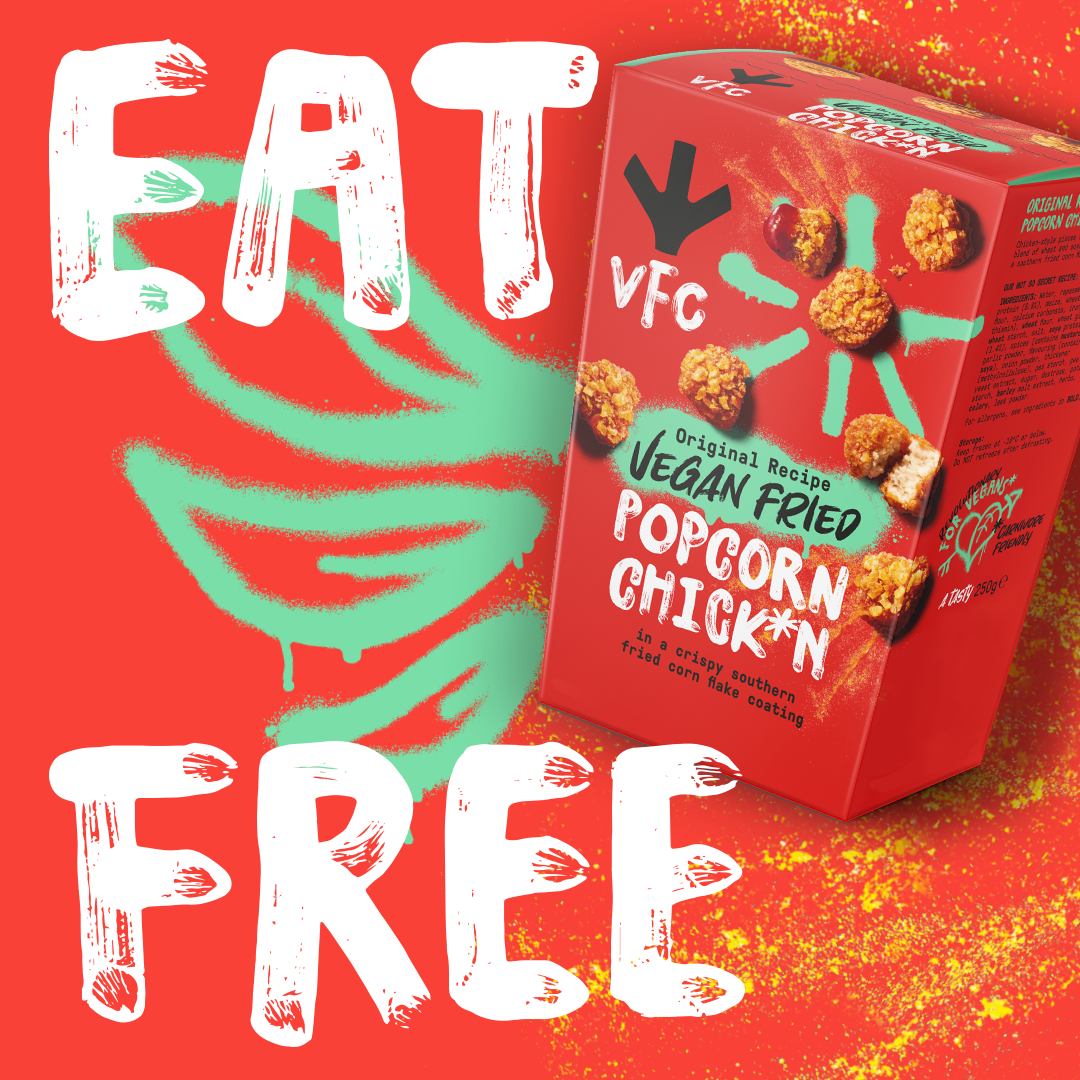 Eat vFC for Free
Right now, innocent vegan fried Fillets, Bites and Popcorn Chick*n are incarcerated inside supermarket freezers up and down the country. We need your help to spring them and it won't cost you a bean. Just put a box of VFC in your basket, pay, and walk right out the door. Once you're home (and after you've posted a pic on your socials, obvs) you can claim the cost back. That's right. Free VFC. You can stick it to the man until 2nd August.

Find out more below 👇
---
What Do We Want? VFC! How Do We Want It? Cooked By Someone Else!
We've only gone and schmoozed our way into two UK wholesalers, Brakes and SUMA, and you know what that means? No longer will you have to go to the trouble of opening a packet and putting your own dinner in the oven; your local cafe, pub, or restaurant could soon be cooking it for you. If your favourite eatery isn't already offering VFC, go right ahead and picket them. (Or you could just ask them nicely to add it. Your call.)
---
Another Beautiful Rebel
It wouldn't be a VFC newsletter if we didn't do our best to make you cry for one reason or another. And this film of activist Bobby Sud, who coordinates Save vigils at a chicken slaughterhouse in LA, could be this month's tear-inducing trigger. It is not a graphic film, rebels, but it is incredibly moving, so please watch and share. This is why we do what we do.
---
Dancing til' dawn
It's festival season and we are ready to rock and rave, and wave our sticky VFC-filled hands in the air because we really do care. First up is Download Festival this weekend where we are poised to hurl free VFC at vegan legend Derrick Green of Sepultura. It's going to be epic.

Come and find us. We may even charge your phone for you. (We won't.)
---
We Razzle Dazzled 'em
This month, the US team was in Chicago (the city, not the musical) to win over visitors to the National Restaurant Show. The way we see it, the more people who try VFC, the more people buy it, and the more chickens are spared, and there were lots of people from the Windy City keen to give it a go. In fact, we're tempted to throw our modesty to the winds just this once and say the event went quite well.
---
Anyone Hungary?
Matthew is very keen on football and that means the rest of us have to pretend to be, too. It turns out sponsoring vegan 5-a-side team Kale Madrid was just a gateway action and he soon needed a bigger hit. So, last week, we sponsored an international match… in which England lost. We don't consider this a bad omen, however. Jordan Pickford was clearly distracted by the thought of free VFC and we apologise to the nation for scuppering the match.
---
A Whole Rotten Barrel
Have you ever noticed how every single undercover investigation into the farming and slaughter industry is dismissed as one bad apple among an otherwise unblemished industry? We have, and it gets on our pips so much we wrote a blog about it.

Now you can have your pips irritated too. Read it here.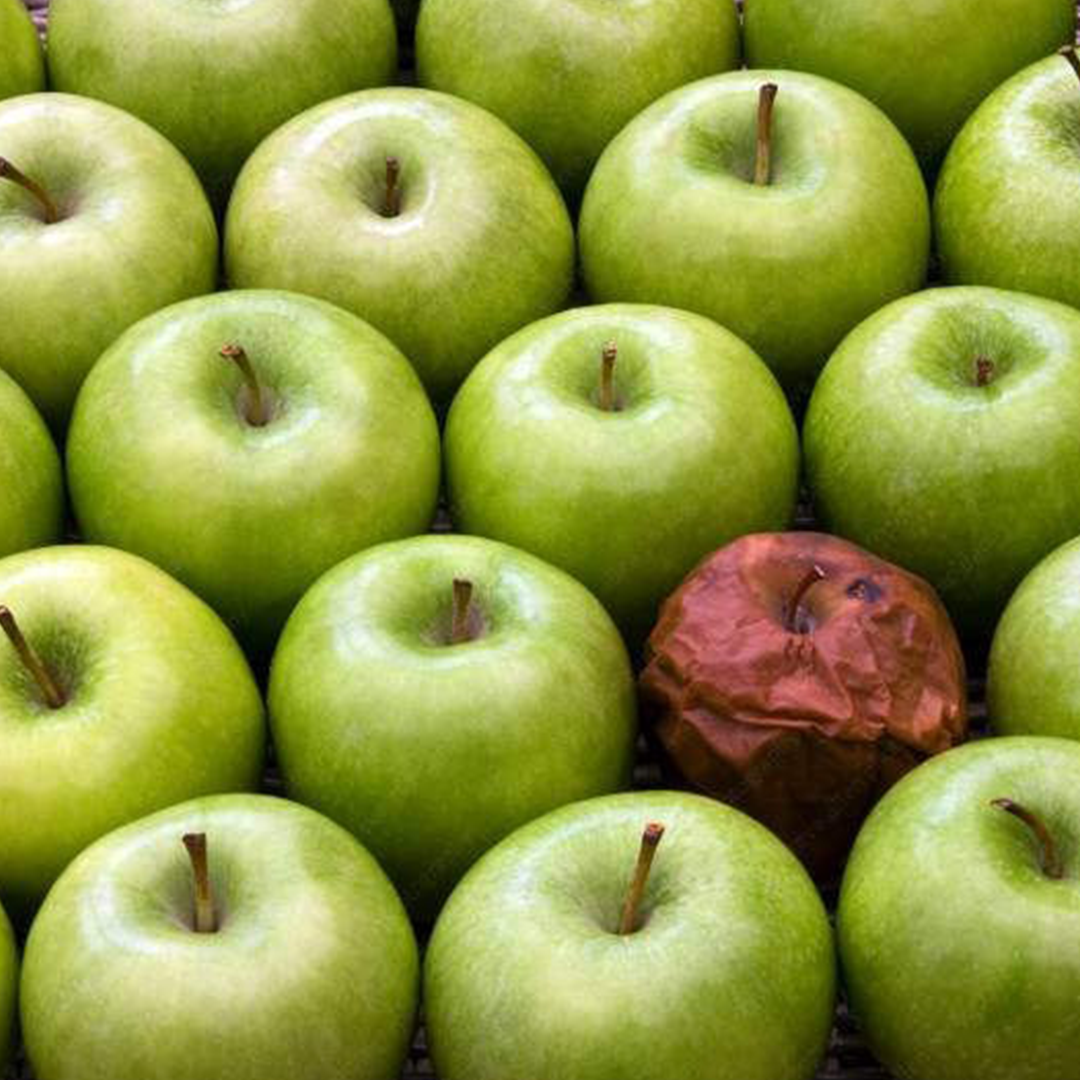 ---
Rick, Is That You?
The landslide of blundering Cluckwits flows ever onwards, and this month's Charlie Big Spuds is Rick, a man who confuses things that *could* be eaten with actual food. Just imagine how hard his parents had to work to keep him alive. This award is really for them.

In unrelated news, our very own VP of Sales in the US is called Rick. I think it's time we had a little chat with him…
---
For the animals, always,

Matthew & Adam