There are so many tasty vegan snacks available; some you can buy, and others you can prepare quite easily. We hope these inspire you!
What Are Vegan Snacks for Kids?
Vegan snacks are those that contain no meat, dairy, eggs, or honey, or any by-product from animals. Some snacks are healthy and nutritious, others are more of a treat. But rest assured, there are many vegan snacks suitable for children that they will absolutely love.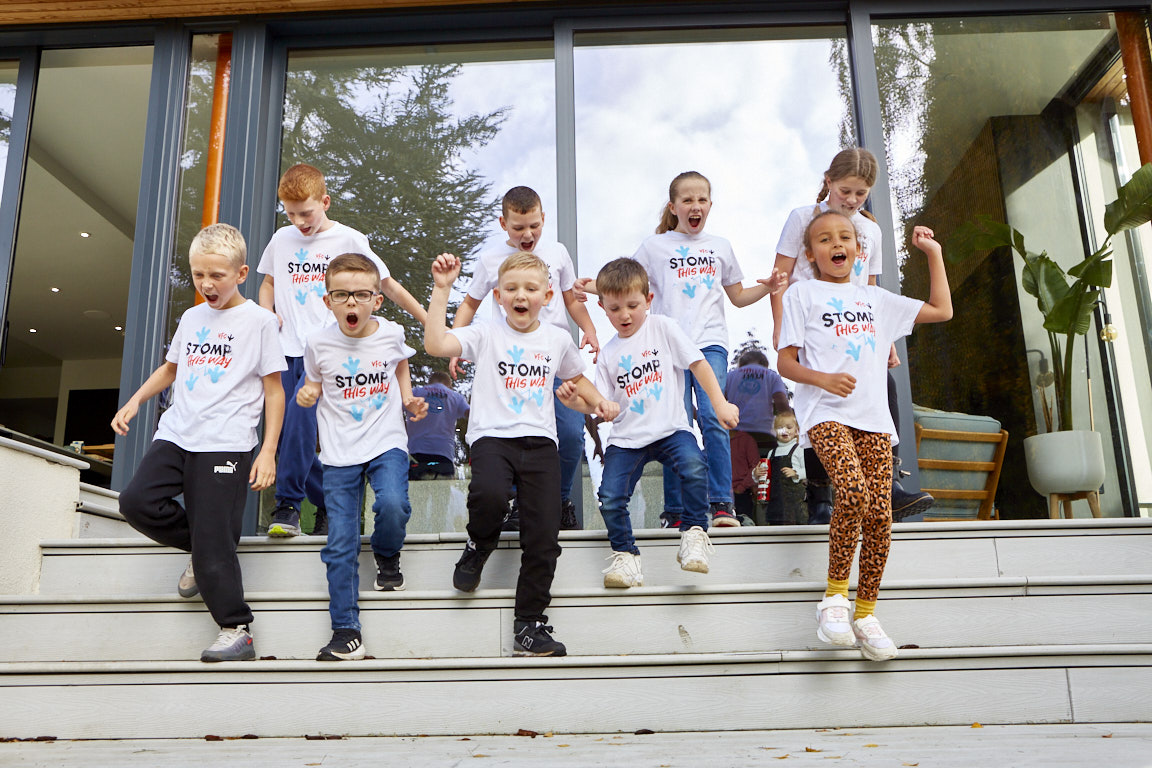 How To Prepare Healthy Vegan Snacks for Kids?
Healthy snacks tend to be made with minimal processing, and can be very easy to make. For example, we might take slices of sweet, juicy apples and dip them into peanut butter, or we may mix up a bowl of dried fruits and nuts, and throw in a few dairy-free chocolate chips for good measure. Quick, easy, tasty, and nutritious!
Vegan Snacks Ideas for Kids
These are just a few of our favorite snacks for kids, some sweet, some savory, all delicious.
Chocolate Bliss Balls
With just a few ingredients, you can whip up these delicious snacks in just a few minutes – no cooking required. Try this recipe, but there are so many ways you can adapt this snack.
Fruit and Vegan Yoghurt
Mix and match with the many vegan yogurt flavors and the wide range of fruits!
Banana Bread
A great standby for when the next meal is still too far away. Also, handy for breakfasts and lunch boxes. Spread your banana bread with vegan butter and jelly, or eat it just as it is.
Vegetable Crisps
There are loads of vegan potato chips available in stores, but if you fancy making your own vegetable crisps at home, give these a whirl.
Savory Muffins
Flavor them however you like, but mini muffins are the perfect grab-and-go snack. Try these high-protein, veggie-filled muffins.
Fruity Flapjacks
Don't they always go down well? And this recipe is sugar-free, making it a great choice.
Roasted Carrot Cashew Dip
This kid-friendly dip is a guaranteed hit when served with veggie sticks for dipping.
Fruit Skewers
It's amazing how tastier fruit seems to become if you skewer it first. You probably don't need a recipe but if you do, here it is.
Pita Pockets
You can stuff anything you like into a pita pocket. Toasting it is optional, but in our view, recommended.
Rice Cake Animals
Let your creative juices flow as you create cute faces using fruit, nuts, peanut butter, coconut or anything else you like.
Of course, not every snack has to be sugar-free and bursting with vitamins. Here are our top picks for super tasty snacks that can be enjoyed as part of a healthy balanced diet.
Blueberry Muffins
Everyone loves them, right? There are lots of simple recipes available online, like this one.
Vegan Cheese Sticks
Being vegan doesn't mean missing out on cheesy snacks. And kids LOVE cheese sticks. Try these.
VFC Popcorn Chick*n
Just pop to your nearest stockist and pick up some VFC Popcorn Chick*n. They're perfect for dunking and very popular with kids of all ages.
Homemade Cookies
Lots of store-bought cookies are vegan, but they are easy to make at home, too. We love these chocolate cookies flavored with orange.
Chocolate Brownies
Even a basic brownie is still a thing of beauty but check out this vamped-up version made with vegan mini marshmallows. Scrumptious!
What Snacks Are Already Vegan?
For those who are no fans of cooking or just don't have the time for it, there are loads of vegan snacks readily available in stores. Try these for size …
Dried Pineapple
Super sweet, very portable, and utterly delicious.
Falafel
Most falafel are vegan and are tasty straight from the pack.
Hummus
There are loads of flavors, as well as low-fat versions of this much-loved dip. Perfect for dunking carrot sticks into.
Freeze Dried Fruit Crisps
These cute and tasty naturally vegan snacks are a great option.
Pure Layered Fruit Bars
Vegan and organic snack bars that are full of fruits.
Hippeas Puffed Snacks
These tasty vegan snacks are kosher and gluten-free and come in a range of tasty flavors.
Silk Yogurts
Available in a range of flavors, these tasty yogurt pots make a great snack for kids and adults alike.
Bobo's Apple Pie Stuff'd Oat Bites
These snacks should power your little one right through to bedtime… which of course, may not be what you were hoping for.
Sundried Raisin Snack Boxes
Perfect for packed lunch boxes, picnics, and in-between meals.
Moon Fruit
Naturally sweet with no added sugar, these fruity snacks remind us how tasty simple foods can be.
Frequently Asked Questions About Vegan Snacks for Kids
Every parent wants to get their child's nutrition right but there are so many variables! And if you are bringing up your children vegan, you may have additional questions.
Should My Kids Eat Snacks?
Yes. Nutrition professionals tend to agree that three meals a day with two planned snacks creates a healthy model for feeding your young child. This helps to prevent little tummies from feeling hungry, while adding to the overall quality of the diet.
Is It Safe for a Child To Be Vegan?
It is absolutely safe, and there are millions of children all around the world being raised vegan healthily and happily. As with all diets, some thought must go into what you are feeding your child, but so long as you are providing sufficient calories and nutrients, it is perfectly safe for a child to be vegan.
Are There Any Benefits of Raising a Child Vegan?
There are many benefits of raising a vegan child. Not only are we nourishing their bodies with delicious plant-based foods, and setting them up for a lifetime of healthy food choices, we are putting into practice the life lessons we teach them: about compassion and kindness, sharing resources, not causing suffering to others just because we can, and being nonviolent.
Raising children vegan helps create a more compassionate, healthy and safe society, and isn't that something to celebrate?