Thick and creamy soups, cheesy potato gratin, rich chocolate mousse — cream is an important ingredient in many dishes, but vegans don't need to miss out on them just because they choose not to eat dairy. Mainstream stores now carry some vegan creams, including single cream, double cream and whippable cream. But if your local store does not stock the one you want, or you want to try making your own, there are lots of ways to do that.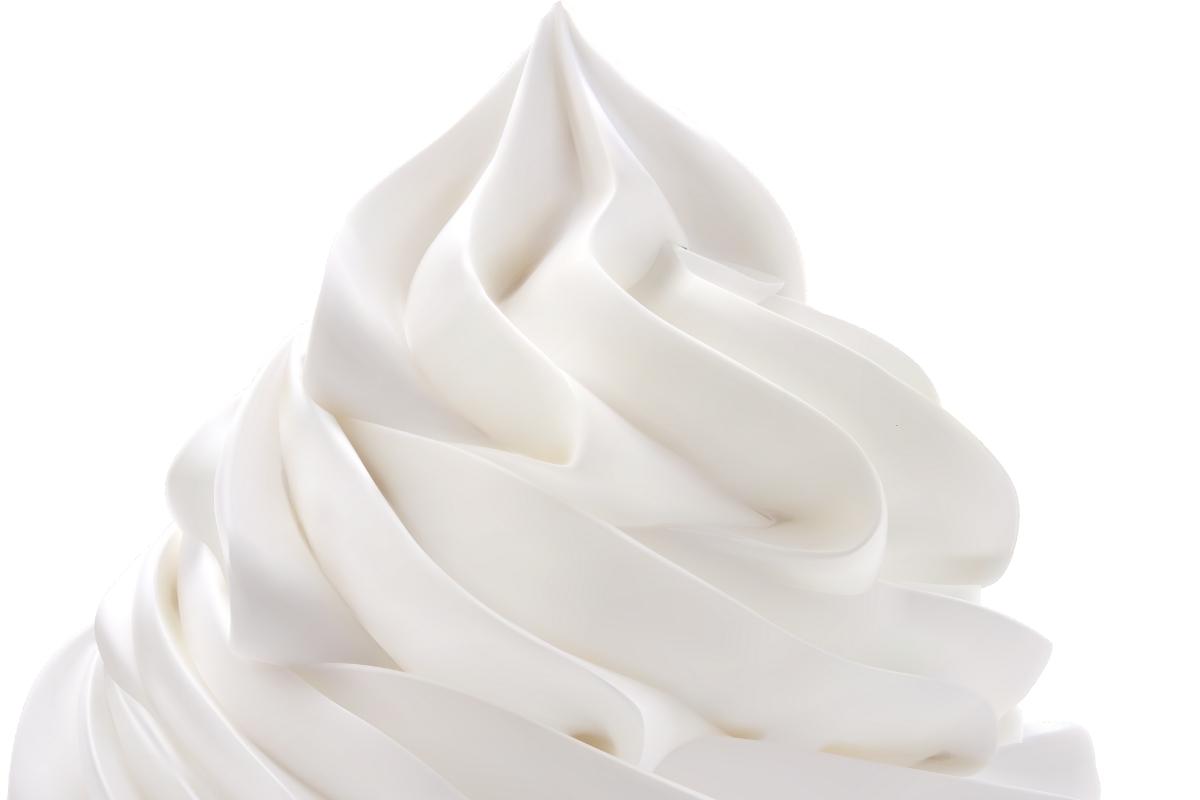 WHAT DO VEGANS USE INSTEAD OF CREAM?
Different kinds of cream suit different kinds of recipes, so it's great that there are loads of options when it comes to buying or making vegan cream. If you're making your own, nuts, tofu, and beans can all work as a base for cream, and the differences between bases also mean that some recipes are healthier than others.
1. NON-DAIRY MILK AND OIL
Dairy cream is full of fat, which is what makes it taste so rich. Though the end result won't be as thick as dairy cream, a vegetable oil or melted vegan butter can add some of that richness when whisked together with a non-dairy milk like oat or soya. This type of cream substitute is good for using in soups and sauces.
2. NON-DAIRY MILK AND CORNSTARCH
Cornstarch is used as a thickener in sauces and stews, and can be mixed with non-dairy milk to thicken it up and give it a creamier texture. Cornstarch can clump though, so add it in slowly and whisk consistently.
3. COCONUT CREAM
If you like the taste of coconut, then coconut cream is a great option as a dairy cream substitute, especially for sweet or curry dishes. It's available to buy in every supermarket or you can simply buy a tin of coconut milk and separate out the cream from the liquid by turning the can upside-down inside the fridge overnight and pouring off the liquid the next day.
4. TOFU AND SOY MILK
Tofu is a staple of many vegans' diets, but the firm, crumbly kind used in stir-fries and to make scrambled tofu is not going to give you a smooth substitute for cream. But silken tofu will! It has, as its name suggests, a silky texture that allows it to be blended smooth. This recipe using silken tofu, vanilla extract, sugar, and soya milk is very easy and can be adapted to make it more or less sweet depending on what you want to use the cream for.
5. NUT- AND BEAN-BASED DOUBLE CREAM SUBSTITUTES
Double cream has about double the fat content of single cream and is much thicker. To make a vegan version requires a fattier base, so nuts are perfect for the task. Beans can also work, even though they have little fat, because they will ensure the cream is thick. These thicker vegan creams are not whippable, though, unlike some double creams.
6. CASHEW CREAM
Cashew nuts are a popular base for dairy substitutes due to their fat content (there is about 13g of fat in a handful of cashews) and mild flavor. While they are quite rich, cashews are also high in iron and vitamin K. Cashew cream is excellent for use in puddings or as a component of cheesy sauces. This recipe from the Minimalist Baker involves simply soaking and blending cashew nuts.
7. WHITE BEAN CREAM
White beans like cannellini beans are a healthy and creamy base for a double cream substitute thanks to their high protein and fiber content. White bean cream works best in savory dishes, particularly soups. You can heat and blend the beans to the consistency of your liking and stir into soup. You can also make white bean cream into more of a mayonnaise by adding apple cider vinegar and garlic powder as per this recipe from the Happy Herbivore.
8. ONION CREAM
Pureed onions can work well as a cream substitute in savory dishes or in a vegan ranch dressing, as long as you're a fan of onions! The onions need to be roasted and pureed in a blender or food processor, and can be seasoned with lemon juice and salt to taste.
9. RICE AND NON-DAIRY MILK
Rice can be turned into a great versatile cream. The rice can be soaked overnight or cooked and blended with water or non-dairy milk. You can also skip the blending step if you want the cream to have a less smooth texture and add something sweet like agave syrup and vanilla essence. This will give you something like a vegan rice pudding that you can add toppings to for pudding or for breakfast.
VEGAN ALTERNATIVES TO SOUR CREAM
Vegan sour cream is available in many stores. It's also possible to make vegan sour cream at home using coconut cream, as that will give you the right texture, but the taste won't be quite right. Silken tofu and cashew nuts are a much better base for sour cream. The process is similar to those described above, except you'll also need to add vinegar and lime or lemon juice as in this recipe for cashew sour cream.
IS THERE A VEGAN ALTERNATIVE TO DOUBLE CREAM?
Silk's heavy whipping cream is a great option if you don't want to make your own cream. For homemade options, see the section above on making double cream from nuts and beans.
HOW TO MAKE VEGAN WHIPPED CREAM?
Whipped cream on top of cakes, with fruit, or on hot chocolate (or squirted directly into your mouth) is an indulgent treat, and vegans do not need to give it up. Not only can you now buy vegan squirty cream in a can, you can buy whippable cream, too. Just add a little powdered sugar and a teaspoon of vanilla essence as you whip it into stiff peaks, and it is delicious.
You can also make it yourself, usually using coconut cream as the base. Try this recipe from Loving It Vegan.
CONCLUSION
There is a growing range of vegan dairy substitutes on the market, and creamy vegan cooking options are increasing all the time, so it's worth keeping an eye out for new products. But there are also plenty of ways to make vegan cream at home to suit different dishes and tastes. Give them a try!