Being pregnant can sometimes seem to invite unsolicited advice from family, friends, and strangers alike. Vegans often find themselves in a similar situation. Following a vegan diet while pregnant, therefore, can lead to a veritable deluge of opinions on what a growing baby needs. Of course, every pregnant person should consider their diet to make sure that they are consuming all the nutrients needed to help their baby grow strong and healthy. Doing so on a vegan diet similarly requires a little thought, but millions of people have already had a vegan pregnancy and brought a healthy baby into the world, so it is perfectly possible.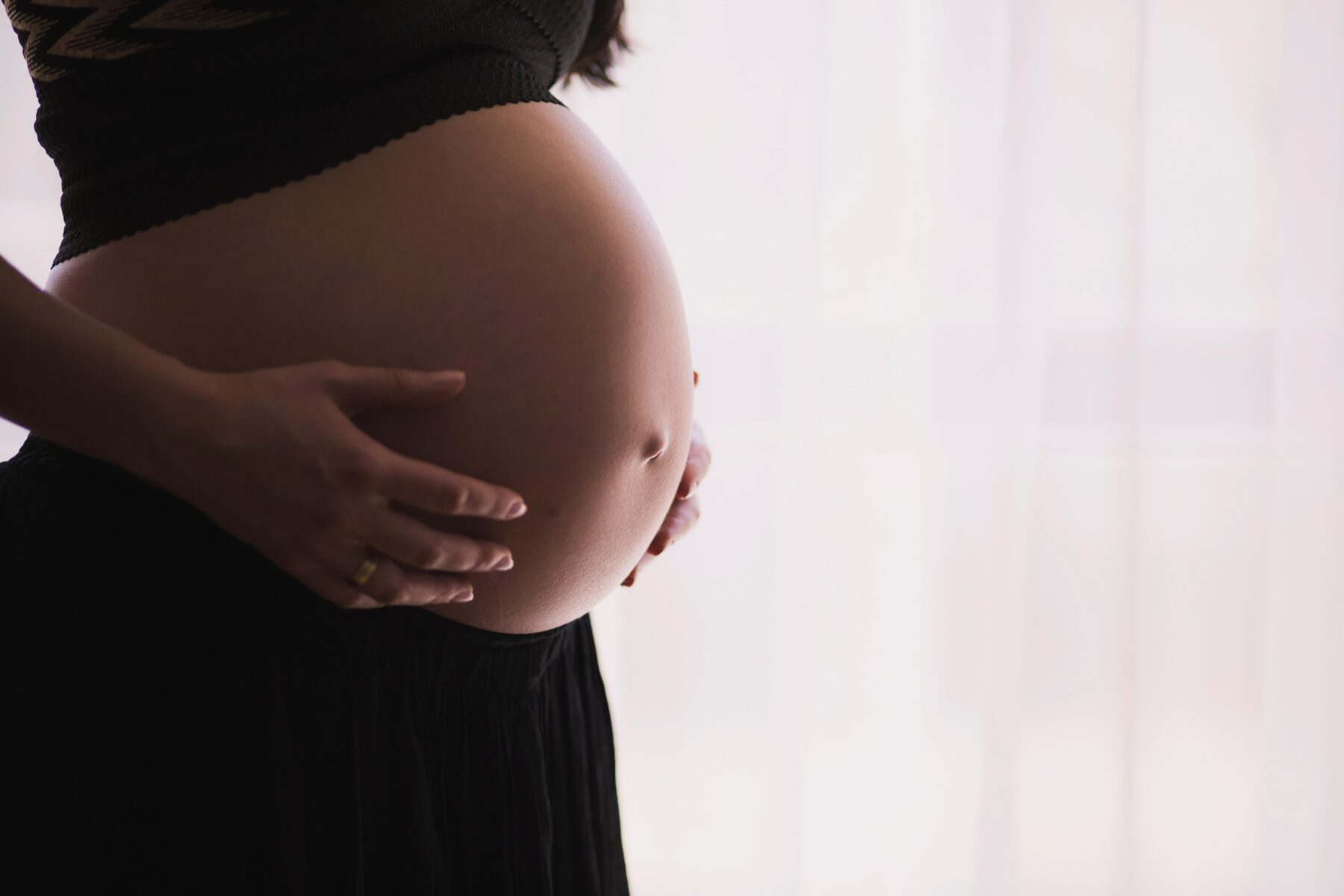 IS IT SAFE TO BE VEGAN DURING PREGNANCY?
It is! So long as you eat a healthy, balanced diet, of course. When you're growing another human being inside you it is important to consume all the nutrients you need to support healthy development, while also maintaining your own health. Eating a vegan diet during pregnancy is no different from eating any other diet: they all require some care to best support both you and your baby. There are several steps you can take to help make sure that your vegan pregnancy is as healthy as possible.
Eating a healthy vegan diet for pregnancy ideally starts before you're even pregnant. Ensuring that your body has all the necessary nutrients already can decrease the likelihood of certain conditions developing during the course of your pregnancy. For example, getting a good supply of folic acid while you're trying for a baby and during the first weeks of your pregnancy can reduce the risk of your baby developing spina bifida.
WHAT ARE THE BENEFITS OF A VEGAN DIET DURING PREGNANCY?
Given the many health benefits of eating a whole-food plant-based diet, compared with the standard meat-heavy Western diet, it comes as no surprise that with proper attention to covering some key nutritional bases, a vegan diet during pregnancy can lead to several benefits for both the baby and the parent.
REDUCED RISK OF PREECLAMPSIA
Preeclampsia is a fairly common condition during pregnancy, consisting of high blood pressure. The condition increases the stress placed on the parent's organs and, in some cases, can lead to serious, long-lasting health problems. Research has suggested that following a vegan diet during pregnancy reduces the likelihood of developing preeclampsia. This reduction is likely due to the high levels of fibre typically consumed as part of a vegan diet. Fully vegan diets also tend to have lower quantities of fat and sugar than the average Western diet, the consumption of which increases the risk of preeclampsia.
REDUCED RISK OF GESTATIONAL DIABETES
Gestational diabetes can lead to severe outcomes for both parent and baby, including premature delivery. Consuming a large amount of fruit, vegetables, and other plant-based foods has been correlated with a reduced risk of developing the condition. For this reason, eating a vegan plant-based diet during pregnancy may lead to a lower chance of developing gestational diabetes.
REDUCED RISK OF SOME NEURAL TUBE DEFECTS AND BRAIN TUMOURS
It has been noted that vegan and vegetarian diets avoid some common sources of nitrates and nitrites associated with neural tube defects, and provide high levels of some nutrients such as vegetable protein and fibre that may help to prevent such conditions. However, the picture of how diet intersects with the risks of these defects is complicated.
All pregnant people are recommended to pay close attention to their diet – and take supplements if necessary – to ensure they're getting all of the necessary nutrients for themselves and their baby. One supplement that vegan parents should consider is folic acid. If not consuming enough folic acid, the baby could be at higher risk of developing a neural tube defect. Other important nutrients to pay close attention to are vitamin D, choline, and iodine. Ample intake of these three nutrients helps to encourage normal foetal growth and development of the baby's brain. All three can be obtained on a fully vegan diet.
HOW DOES BEING VEGAN AFFECT PREGNANCY?
Every person's pregnancy experience is going to be different, but choosing to consume a vegan diet while growing another human can have some impacts on the nine-month journey.
PARTICULAR FOOD CRAVINGS
There are a huge range of experiences when it comes to food cravings. In 2020, long-time vegan Grimes, who was pregnant at the time, reported that she broke her vegan diet due to experiencing cravings for cows' milk. This suggests that we should be prepared for cravings for foods that we haven't consumed in years or even decades. Making a decision ahead of time on how to handle these cravings, perhaps by having similar plant-based alternative products on hand, may be a good way of sticking to veganism for the duration of the pregnancy. Not everyone gets cravings, of course. There are plenty of people, including those following a whole-food, vegan diet, who report not having any cravings at all.
NAUSEA
Morning sickness, characterised by nausea felt at any time of day, is a common side-effect of pregnancy. The experience of being ill is likely related to the body attempting to rid itself of potentially dangerous foods. Some of the most common food aversions during pregnancy are to meat and eggs, some of the foods most likely to introduce harmful microorganisms or parasites into the body. Many, though not all, parents following traditional diets that are free of animal products experience no morning sickness at all.
MULTIPLE BIRTHS
Vegans may be less likely to give birth to twins. In fact, one study suggested that vegans have just one-fifth of the chance of having twins compared to those following a diet that includes animal-derived products. This phenomenon is likely due to the insulin-like growth factor (IGF) in our bodies, which increases ovulation. Because IGF is found in milk, vegans have lower levels of IGF in their bodies which in turn decreases the likelihood of twins. It also may help explain the lower the risk of certain cancers in vegans.
DO VEGANS HAVE SMALLER BABIES?
Research suggests that parents following a vegetarian diet for the duration of their pregnancy are likely to have smaller babies than those who consume meat. The same researchers, however, observed no increase in premature births or medical conditions for either the parent or the baby so smaller does not equate to less healthy!
WHAT ARE THE NUTRITION RECOMMENDATIONS DURING A VEGAN PREGNANCY?
While pregnant, whether following a vegan diet or not, attention should be given to ensuring that enough nutrients are being consumed. While those following a vegan diet don't need to worry too much about consuming enough fibre, or consuming too many fats, there are a handful of nutrients that vegan parents should pay close attention to.
PROTEIN
Consuming enough protein during pregnancy is essential. Be sure to include protein-rich foods in each of your meals. In the UK, it is advised that an additional 6g of protein should be consumed a day.
VITAMIN B12
Vitamin B12 is an important building block for a baby's nervous system. During pregnancy eating enough B12 is essential. Eat plenty of fortified foods or take a prenatal vitamin that includes B12 to ensure you're getting enough.
FOLIC ACID
Not consuming enough folic acid during pregnancy can have serious consequences for the baby, such as the development of spina bifida. Start taking supplements two to three months prior to conception if possible.
IRON AND ZINC
Getting enough iron and zinc is essential during pregnancy. Be sure to include foods such as legumes and dark, leafy greens that are rich in iron, and various types of seeds for zinc. It is also fine to take a supplement to make sure you're hitting your goals.
IODINE
Cooking with iodised salt is a great way to get the iodine needed. About half a teaspoon of iodised salt a day is enough to meet requirements during pregnancy. Alternatively, some prenatal vitamins contain all the iodine needed.
OMEGA-3 FATTY ACIDS
Consuming enough omega-3 fatty acids is essential for the healthy brain development of a foetus. Walnuts, flaxseed and chia seeds provide short-chain omega-3 but this may not produce adequate amounts of DHA and EPA for your baby's brain development. It is recommended we supplement with algae-based DHA and EPA during pregnancy and whilst breastfeeding.
CALCIUM
Calcium when pregnant is important both for the mother and the baby. There are lots of naturally calcium-rich foods such as leafy greens, legumes, calcium-set tofu, and fortified foods like plant milks and yoghurts. During pregnancy, eight or more servings of calcium-rich foods should be eaten a day.
VITAMIN D
Vitamin D can be obtained naturally from the sun, but if getting outside is difficult given schedule, location, or season, then opting for a vegan D3 supplement is recommended. Vitamin D is also found naturally in mushrooms and there are fortified foods that contain it, too.
WHAT TO EAT DURING A VEGAN PREGNANCY
There are numerous foods that go into creating a healthy vegan diet during pregnancy. Getting advice to help guide your dietary decisions and make sure you're achieving your aims when it comes to nutrition can be invaluable. Some foods that can help with getting enough protein, calcium, iron, and other nutrients include:
Tofu, seitan, and tempeh
Legumes
Nuts and seeds
Calcium-fortified yoghurts and plant milks
Nutritional yeast
Whole grains, cereals, and pseudocereals
Fermented or sprouted plant foods
Fruits and vegetables
WHAT FOODS AND BEVERAGES TO AVOID DURING PREGNANCY
Most of the foods we are advised to avoid during pregnancy come from animals: certain cheeses, cold processed meats, meat from animals who were shot, raw or partially cooked eggs, and smoked fish. But there are some foods that vegans should be aware of, too:
CAN I STAY VEGETARIAN OR VEGAN WHILE I'M BREASTFEEDING?
Yes! Millions already have! All of the nutrients necessary to maintain the health of the breastfeeding parent and the growing baby can be obtained from a vegan diet. The specific nutrients required while breastfeeding are different from those needed during pregnancy. For example, the necessary dietary calcium almost doubles once the baby is born. Find out more here.
CONCLUSION
Eating a vegan diet while pregnant allows us to provide all of the nutrients needed and may also reduce the risk of developing common health conditions such as preeclampsia and gestational diabetes.