There is one dietary change that is being adopted by athletes at all levels, across all disciplines, and all over the world. It is, of course, a plant-based vegan diet. Some people adopt it specifically to improve their health and sporting performance, while others switch to an animal-free diet because they want to minimise their impact on the planet, and boycott the suffering that is inherent in the farming and slaughter of animals. Whatever their reasons, athletes, like many other people, are discovering that there are huge benefits to be had right across the board.
Vegan Bodybuilders
Definitively proving that we don't need meat to build muscle, there are a whole raft of vegan bodybuilders and strength athletes. Their impressive physique shows what can be achieved when eating plant proteins only.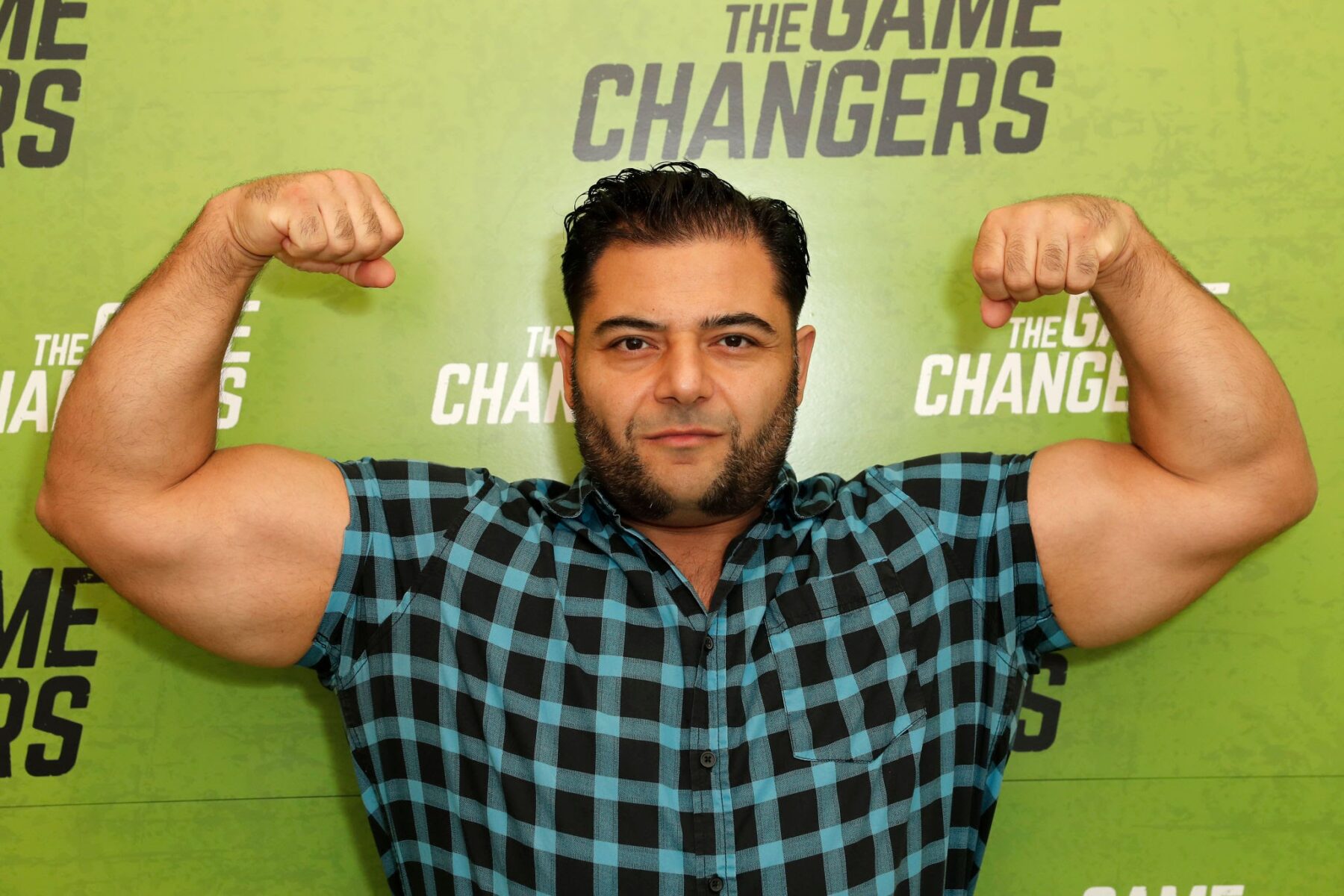 Patrik Baboumian
Vegan-for-the-animals strongman Patrik was born in Iran and lives in Germany. At the age of 20, he won the German Junior Bodybuilding title and since then has gone from strength to literal strength, winning titles in multiple categories. Says Patrik: "My true strength lies in not seeing weakness as weakness. My strength needs no victims. My strength is my compassion."
Jehina Malik
Vegan from birth, Jehina has an impressive array of show wins and titles to her name, starting when she was a teenager. This boundary-breaker is a true pro. She says: "I never was curious or wanted to change my lifestyle as animals in my opinion were not meant to be eaten, animals [have] never been a food choice to me."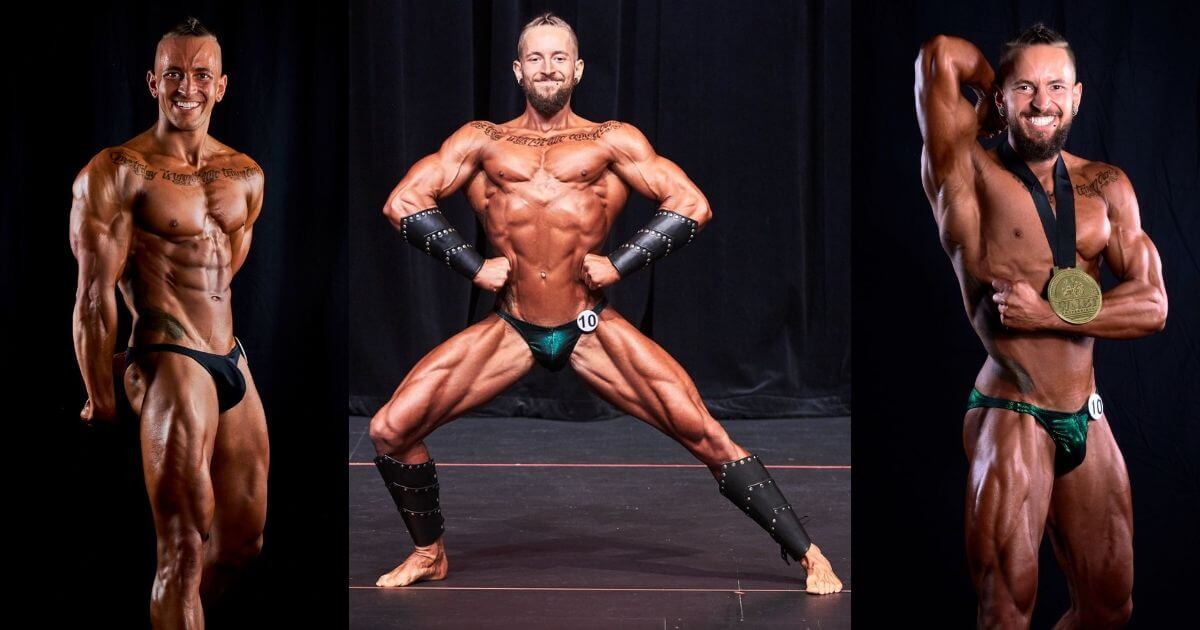 Zack Belknap
Zack went vegan in 2016, winning his pro card in 2018, and then won his first pro show a few months later. He admits that he was initially worried that changing his diet could lead to a loss of performance but in the end he knew he needed to align his actions with his ethics. Says Zack: "One day I watched the documentary Cowspiracy and I was horrified at the devastation to the environment that is caused by the consumption of animals. After that I immediately made the switch and never looked back!"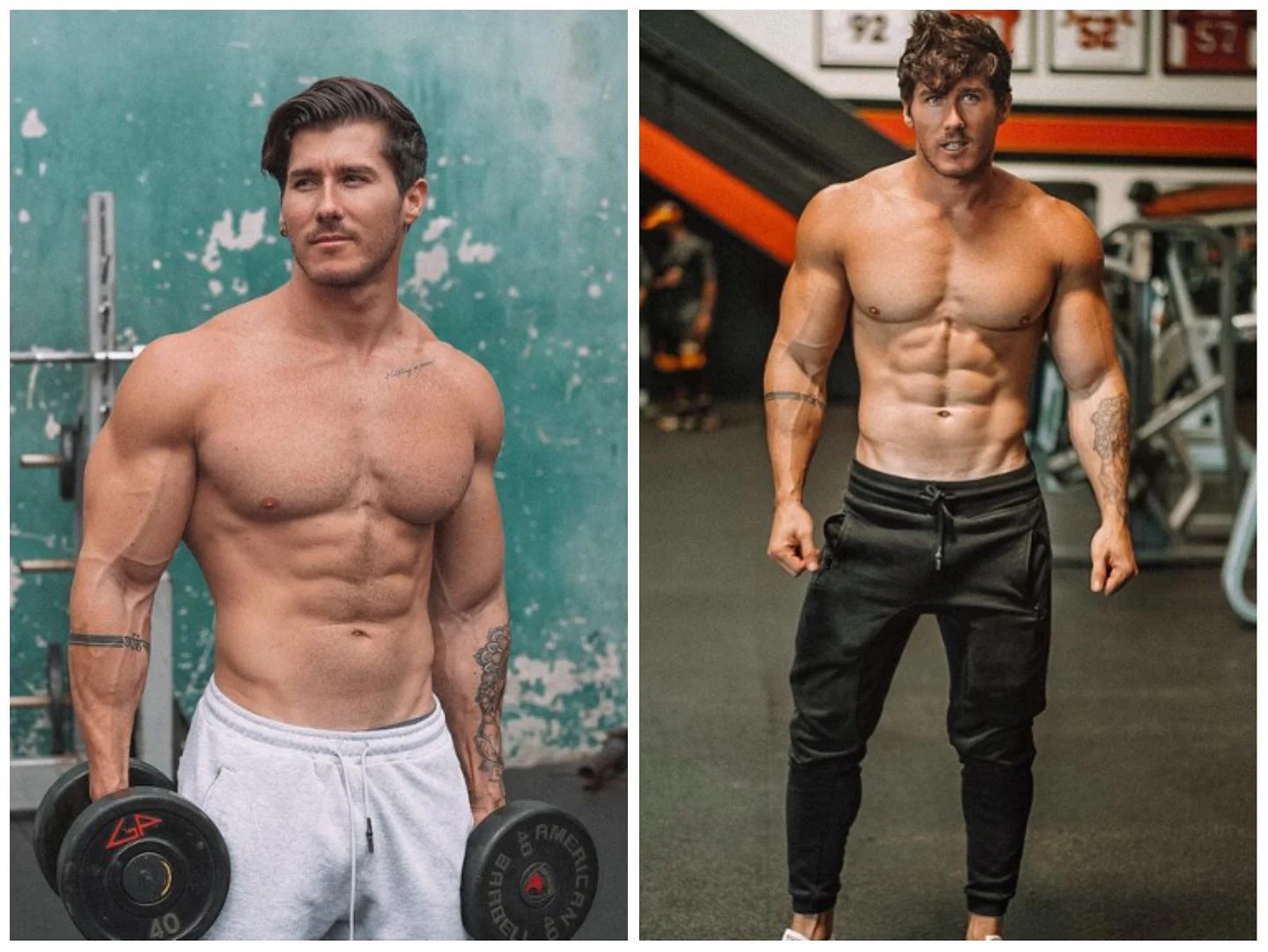 Nimai Delgado
Nimai was raised vegetarian and has never eaten meat and in 2015 he quit dairy products, including the cheese-laden pizzas he used to love. In fact, he doesn't miss it at all, he says, and he has gone on to inspire many others through his starring role in The Game Changers movie. Says Nimai: "Life becomes so much clearer when you have a purpose. Your purpose will constantly inspire you and provide the necessary motivation to work for it."
Anastasia Zinchenko
Powerlifter and bodybuilder Anastasia turned vegan back in 2013. The following year she won the BDFPA All Midlands Championships, and in 2015, she won the Anglian Open Powerlifting Championship. Says Anastasia: "Often people I meet in the gym are surprised that I am vegan. Then I explain to them using scientific arguments (I have a PhD in biochemistry) that it isn't a problem to build muscle and strength on a vegan diet."
Vegan Tennis Players
In the competitive world of tennis, a vegan diet can give players the winning edge. No wonder so many are making the change!
Nick Kyrgios
Australian top-flight professional, Nick has told the world that it is not his health that motivated his change to veganism, but his love of animals. The Wimbledon finalist told the press: "I love animals, and it's so hard for me to eat them, I guess. I just don't want to be doing that. I drive an electric car now. I'm trying to do as much as I can for the environment."
Vishwajeet Sangle
Indian pro tennis player Vishwajeet describes himself as a man on a mission. No stranger to winning championships, his veganism was driven by his care for the planet. Vishwajeet explains: "Humanity is depleting the planet's finite resources at a rapid rate, the environment is undergoing drastic, unnecessary and unpredictable changes, and people suffer from myriad diseases linked to their diets. You can't fix all that by embracing veganism, but you can be one solution.''
Novak Djokovic
While not describing himself as vegan, Novak is predominantly plant-based and credits his global success to his clean, ultra-healthy whole foods plant-based diet. He chooses salads and smoothies, gluten-free pasta, and plant-based proteins. Says Novak: "It's a lifestyle. More than just a diet because you have ethical reasons as well. Being conscious of what is happening in the animal world, and you know, the slaughtering of animals and farming and everything. There is obviously a huge impact as well on climate change."
Venus Williams
The international tennis star became vegan back in 2011 when she was diagnosed with an autoimmune disease, and has stayed plant-based since. A big meat-eater before, she found significant health improvements when she ditched animal products. Says Venus: "I've stuck to a plant-based diet for over a decade now and have never felt better. It gives me the energy to perform my best throughout the day and keeps me feeling at the top of my game."
Vegan Football Players
Héctor Bellerin
Vegan since 2017, Héctor thought he would just try this dietary change as a detox to see how he felt, fully expecting to go back to eating meat. But he noticed such positive changes in his body that he decided to stick with it. In 2020, he bought a stake in the world's first vegan football club, Forest Green Rovers. Says Héctor: "It's important that I invest in things I am passionate about — and I'm excited to help push football into having a sustainable future."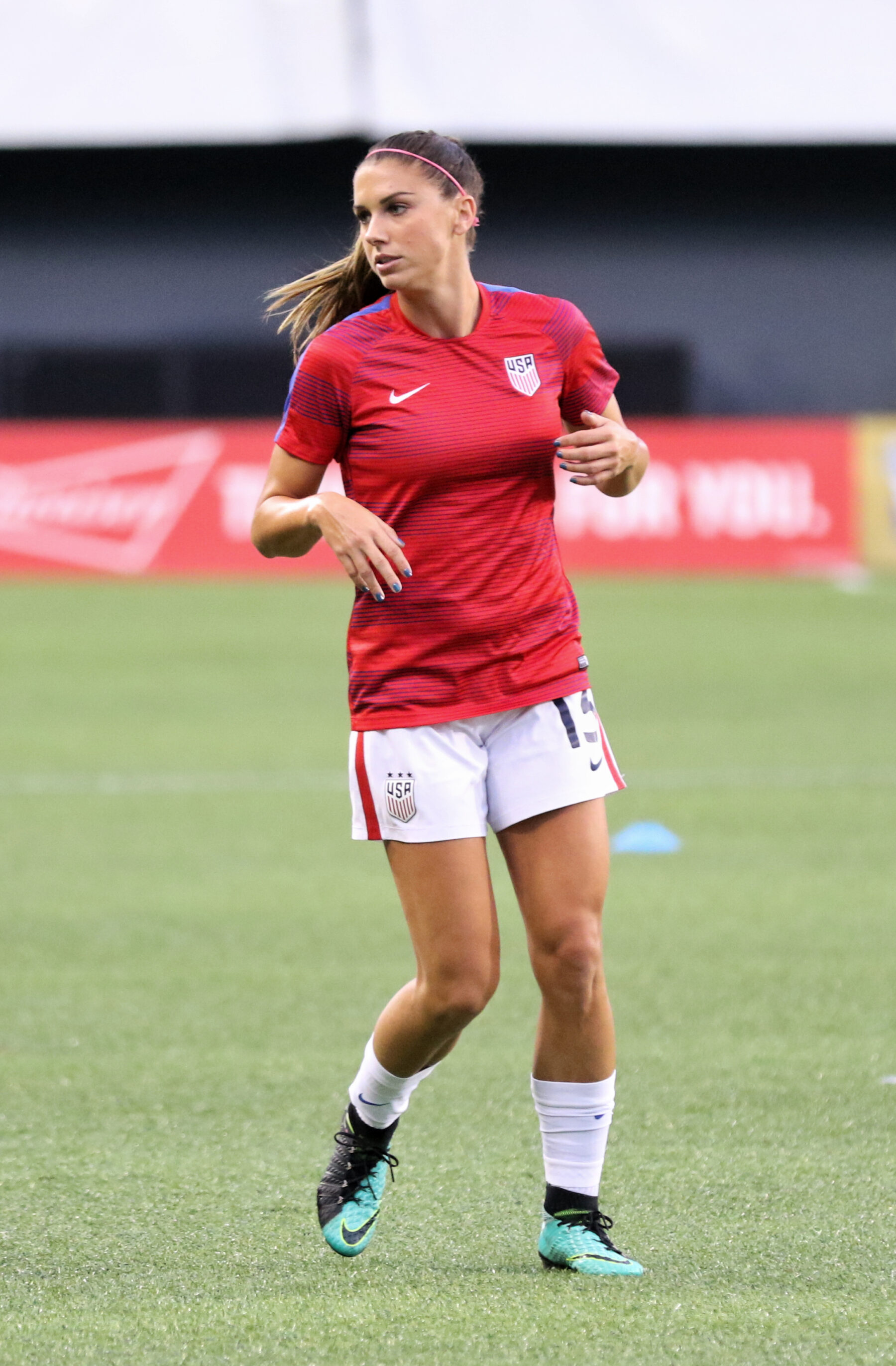 Alex Morgan
Alex has played at Multiple World cups while at the London 2012 Olympics she scored the match-winning goal in the semi final. She became vegan for ethical reasons but noticed many positive changes in her own health, in terms of sleeping better, increased energy, and injury-prevention. Animal-lover Alex says: "I adopted a vegan diet, because it didn't feel fair to have a dog I adore, and yet eat meat all the time."
Neil Robinson
Neil went vegan in 1980, and was playing for Swansea at the time. Even though he was way ahead of his time, Neil says that no one at the club seemed at all concerned about his vegan food choices. "I was always one of the top three fittest players at all the clubs I played for," he said, "so there were no issues."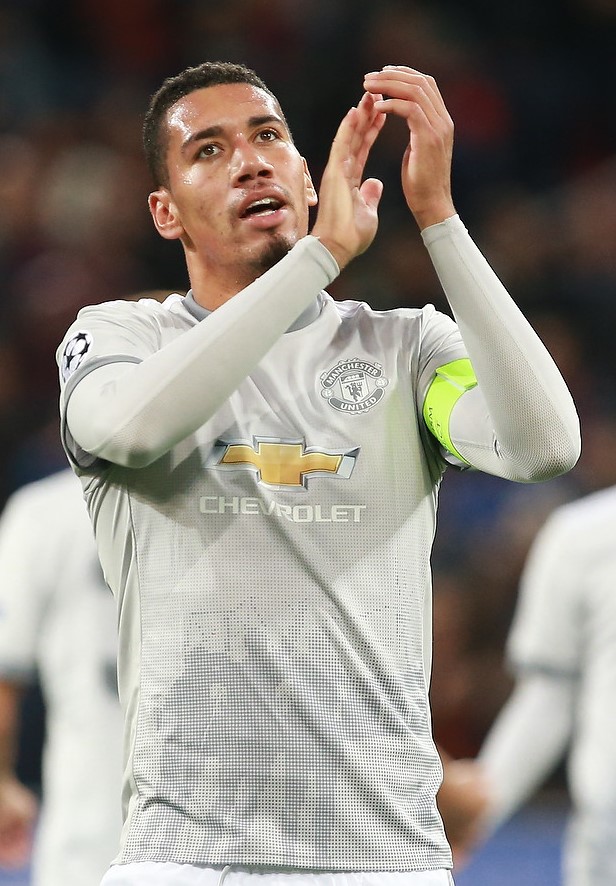 Chris Smalling
Chris was influenced by his wife to become vegan in 2017 and soon noticed how much quicker he was able to recover from training and that the tendonitis in his knee had finally healed. But it was the more ethical aspects of eating this way that spurred him on. "I realised how brutal [animal agriculture] is to animals, how unnecessary it is to us, and how damaging it is to the environment," he says.
Kara Lang
Kara is a Canadian football player and sports analyst, who represented her country in two FIFA World Cups and at the Beijing Olympic Games, where she scored the winning goal over Argentina. Says Kara: "Ignorance is NOT bliss — especially when your health and the health of the planet are on the line. Seek out information. Question authority. Make informed decisions that serve you so that you can better serve the world."
Vegan Martial Artists
There are vegan martial artists across all disciplines and performing at all levels. These are just a few.
Bryant Jennings
Bryant is one of the world's leading heavyweight boxers, with an impressive international record and two title challenges, including taking the World Champion Klitschko the full distance. On going vegan, he says: "My athletic abilities pretty much didn't change, it just maintained, but it made it much better to move and make decisions based off the clarity that I was able to have."
Tammy Fry Kelly
Vegetarian from birth, Tammy is a karate 5th Dan black belt and was part of the South African Senior National Karate team for a decade. Going vegan in 2013 did not slow her down. She continued to compete and became the 2017 Australian Open Champion. She says: "My philosophy in life is simple — be kind & compassionate, aim to be the best version of yourself, be true to your word and dream big. Anything is possible! My mantra is 'Eat, Live… Consciously."
Jay Oliviera
Black belt jiu jitsu fighter Jay became vegan in January 2012, citing health as his primary motivation but says that the ethical impacts became just as important. In 2016, he fought in five international tournaments in the Brown Belt Masters Division, and took gold in all five. Soon after winning his Black Belt, he started competing in that division and was soon winning medals in competitions at the highest level. He says: "Nobody sees it as a big issue. I never really discuss it, I just train hard and let my actions speak for me and my food choices."
Mac Danzig
Mixed Martial Arts (MMA) competitor Mac has competed at the highest level. He was the winner of Ultimate Cage Fighter 6, King of the Cage Lightweight Champion, and in competitions won 21 of his 34 fights. As a vegan out of respect for animals, Mac said: "I read a Mike Mahler article on an animal rights website where he explained his vegan diet for training in detail, and I said, 'That's it, I can do it too,' and I started 100 percent vegan again for life and I've never looked back. I feel great."
Melanie Fraunschiel
Two-time national boxing champion, Melanie was no stranger to competing at the top level, winning medals including gold in international competitions. She went vegan in 2014, inspired by Brendan Brazier's book The Thrive Diet. Through it, she saw her health improve, and was able to maintain both performance and strength.
Are There Any Elite Vegan Athletes?
There are so many elite vegan athletes including those mentioned above. Also included is F1 driver Lewis Hamilton, boxer David Haye, ultrarunners Scott Jurek and Rich Roll, surfer Tia Blanco, Olympic sprinter Morgan Mitchell, Olympic cyclist Dotsie Bausch, Olympic snowboarder Hannah Teter, Germany's Strongest Man Patrik Baboumian, mountain climber Kuntal Joisher, rugby player Anthony Mullally, basketball player Kyrie Irving, volleyball player Dustin Watten, Olympic skier Seba Johnson, Mr Universe Barny du Plessis, Olympic weightlifter Kendrick Yahcob Farris, MMA fighter Nate Diaz, Olympic figure skater Meagan Duhamel, sprint cyclist Jack Lindquist, a host of wrestlers including Tyler Bate, Allie, and Austin Aries, cricketers Jason Gilespie, Adam Zamper and Peter Siddle, and lots of American footballers, including Colin Kaepernick, Griff Whalen, and Wesley Woodyard.
How To Be A Vegan Athlete?
Most athletes find there is a transition period where they discover what combination of foods will give them the best outcome for their own sport and bodies. Most athletes look to whole foods for this, and will consume plenty of high-quality vegan protein, good fats, and fibre. Those who need to bulk up may include different foods to those who need to maintain leanness but each athlete finds their way.
There is a host of information and advice available now, from experts like No Meat Athlete Matt Frazier, books like Scott Jurek's book Eat & Run, and films like The Game Changers. But one thing is for certain, there are now vegans in every sport and discipline, and at every level. So, whether you play a sport for fun or whether you are ambitious to compete professionally, being vegan is no barrier. In fact, it may just give you the edge you need.
Vegan Athletes FAQ
These are among the most common questions we are asked!
How Do Vegan Athletes Get Enough Protein?
Quite easily! There is plenty of protein in plant-based foods, especially in beans, lentils, nuts, seeds, and grains. One very high protein food is seitan, which is made from wheat, while products like tempeh and tofu can add plenty more. Most athletes find that these are sufficient but for those who need even more, there are many vegan protein powders which can be added to smoothies, baked into flapjacks, or added to pancakes.
Is Being Vegan Good For Athletes?
Being a whole food plant-based vegan is good for everyone, whether they are an athlete or not. But for so many athletes, ditching meat, milk, and eggs supercharges their training and boosts their performance.
Does Vegan Diet Improve Athletic Performance?
It certainly can do. Some of the most commonly cited outcomes include a quicker recovery and less soreness after training, and that allows athletes to get back to training quicker and to train even harder. Many athletes say they get these important benefits with no less of strength, muscle mass, or endurance, while many find that they lose body fat which in some sports gives them an important edge.
Conclusion
Anyone considering becoming vegan should know that their sports or athletic performance will not suffer as a result. Many elite athletes have shown this beyond all doubt, while the number of amateur vegan athletes — runners, cyclists, tennis players, footballers and more — are increasingly adopting an animal-free diet for their sport, their health, the planet, and animals.