In addition to the physical suffering that chickens endure on factory farms, they also suffer from a vast misunderstanding — or, more accurately, a total disregard — about their social, cognitive, and mental abilities. Chickens are bright, inquisitive animals, who not only feel physical pain but experience the fear of impending pain, too. Unsurprisingly for social animals, they also feel empathy for the birds around them who are suffering. It's time we showed compassion for these birds who are packed by the thousands into factory farm warehouses, often without access to natural light, and often experiencing severe pain, deprivation, and fear.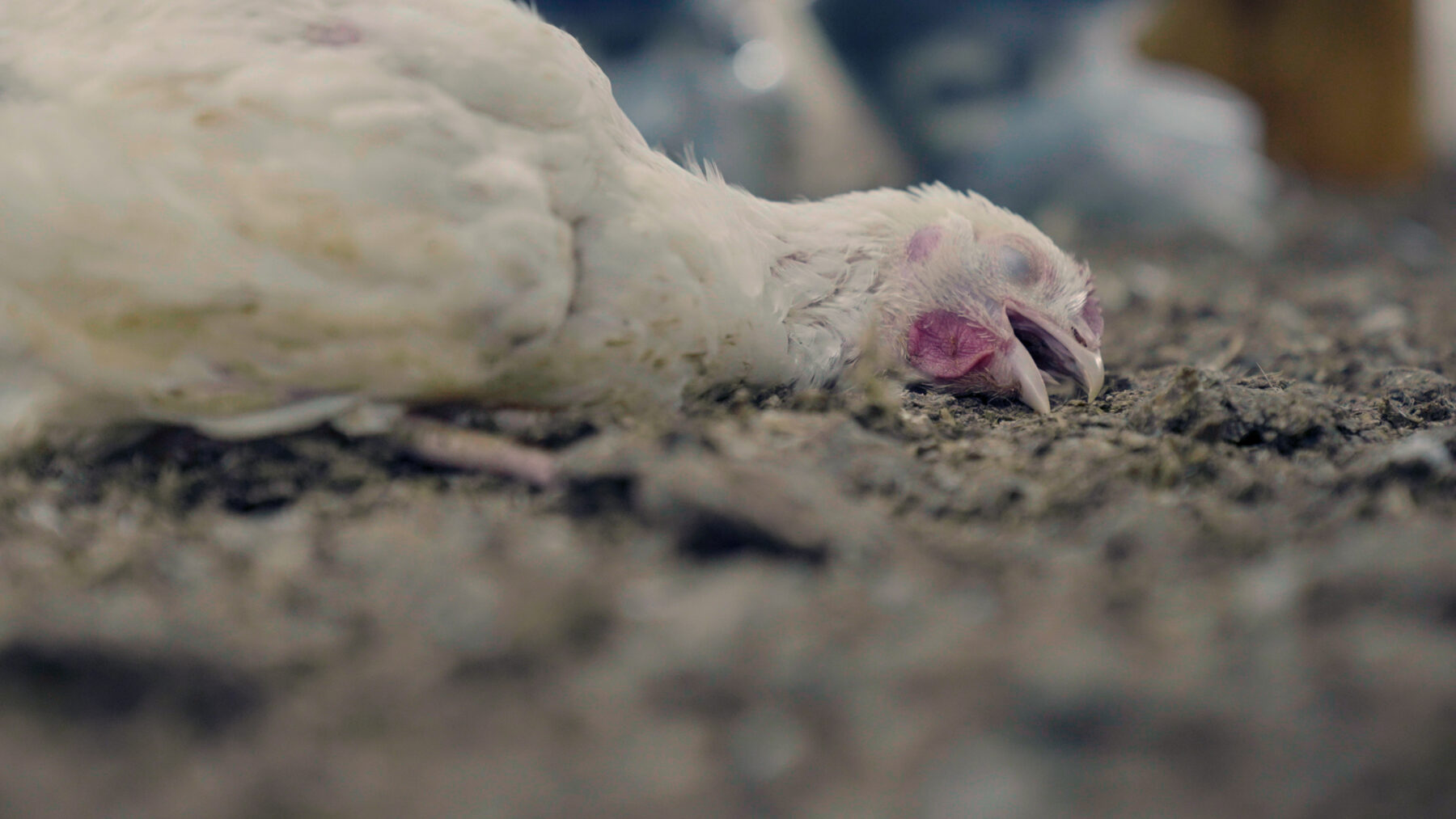 DO CHICKENS FEEL PAIN?
Though it is not the sole premise on which a being's rights should be based, the principle that has guided rights activists for decades has been inspired by Jeremy Bentham's argument, "the question is not 'can they reason?'… but, 'can they suffer?'" The reality is that chickens are capable of suffering both mentally and physically.
CAN THEY REASON?
Research has established that chickens can think logically using transitive inference. This means that chickens are able to infer information from their existing knowledge. An example of transitive inference is being able to extrapolate that if Item One is bigger than Item Two, and Item Two is bigger than Item Three, then Item One is also bigger than Item Three. Psychologists have suggested that humans do not develop this ability until at least seven years old.
CAN THEY SUFFER?
Chickens exhibit pain in much the same way as other animals, that is both physiologically and behaviourally. On egg farms, the suffering starts at day one when male chicks, who cannot lay eggs, are gassed, crushed or ground up alive. The females have the ends of their beaks cut off, which can cause severe pain for their whole lives, leading some to starve to death. The survivors may suffer broken bones, and other injuries and illnesses, which are never treated. Chickens farmed for their meat, commonly called "broiler chickens", suffer from a variety of health issues related to the unnatural growth rate that is forced upon them, including joint dislocations and heart disease. There is no doubt at all that these poor birds suffer.
DO CHICKENS FEEL PAIN WHEN LAYING EGGS?
Hens who have not been selectively bred by the farming industry lay an average of 20 eggs a year. In contrast, hens who have been genetically manipulated for financial profit produce 320 or more eggs a year. Not only has the industry forced the birds to lay a lot more eggs — which leaches calcium from their bones making osteoporosis more likely — but it has forced them to lay eggs too big to be laid safely. The size of the eggs pushes the hens' bodies to breaking point and frequently results in fractures to the top of the keel bone. One study of hens in Denmark found that 85 per cent of hens have fractured keel bones, no matter whether they were caged, kept in a barn, or were free-range.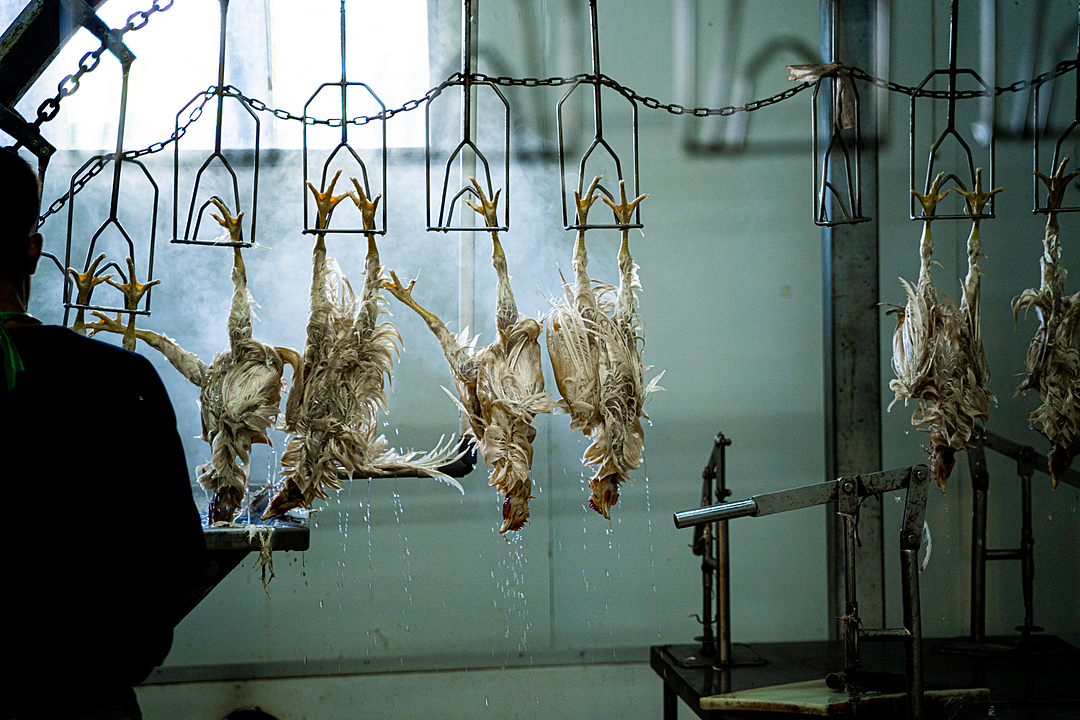 DO CHICKENS FEEL PAIN WHEN SLAUGHTERED?
At slaughter, chickens are suspended upside down by their legs — which could already be broken — and are dragged through electrified water in an effort to stun them and make them insensible to pain. It doesn't always work, and the process itself can cause immense pain and fear. Those birds who are not stunned will go to the knife fully conscious. For around 10 per cent of the birds slaughtered in the UK, there is no attempt at stunning. Millions have their throats cut while fully aware it is happening.
DO CHICKENS FEEL EACH OTHER'S PAIN?
They do. Chickens experience empathy called emotional contagion, which is the tendency to feel the emotions that others around them are experiencing. One example of this is when chickens see their chicks in distress, their blood pressure increases and they become distressed themselves. Chickens are highly empathetic creatures.
HOW CAN YOU TELL IF A CHICKEN IS IN PAIN?
Pain can be indicated by a number of different signs. Inside farms, the most noticeable signs are that the birds may be slumped with their legs splayed, which indicates they are suffering joint pain or fractured bones. Other birds may be lying down, their eyes tightly shut, their breathing heavy and laboured, or they may be quivering. Their pain looks a lot like our pain.
This is what we found when we took Harry Potter star Evanna Lynch inside one typical British chicken farm.
FIVE INTERESTING FACTS ABOUT CHICKENS
Chickens are curious, active, and courageous animals, who are always keen to explore and take great comfort from being around their flockmates. Like people, they each have a distinct personality, and some are bolder and more gregarious, while others are quieter and more shy.
DO CHICKENS FEEL FEAR?
Chickens can feel fear. In fact, they experience many of the same physical responses to fear that we do. Their heart rate accelerates and their body temperature increases. When being restrained they may also go limp and become unresponsive.
DO CHICKENS FEEL EMOTIONS?
Evidence shows that chickens not only feel emotions but that their emotions can be complex. This includes both positive emotions, such as excitement for a treat, and negative ones, such as anxious anticipation of an unpleasant experience.
Just look at these chickens enjoying human cuddles…
ARE CHICKENS SMART?
Of course, they're smart! Chickens have language and use it for complex reasons, including to warn another chicken that a specific kind of danger is near, even if the second chicken has not seen or otherwise sensed the danger for themselves. They also make conscious decisions to share or hold back information based on who is listening in. A rooster may crow a warning if a hen is nearby but remain silent if the other bird is a competing rooster!
Chickens also have numerical abilities on par with chimpanzees and bottlenose dolphins. They are able to differentiate between a smaller amount and a larger amount, and they can mentally order quantities from least to greatest. Chickens can also perform arithmetic. When shown a number of balls placed behind a screen and made to watch as a certain number are taken away and placed behind another screen, chickens are consistently able to identify which screen housed more balls. To do this, they have to mentally subtract the balls that were removed from the total and determine which screen held the greater number at the end of the exercise.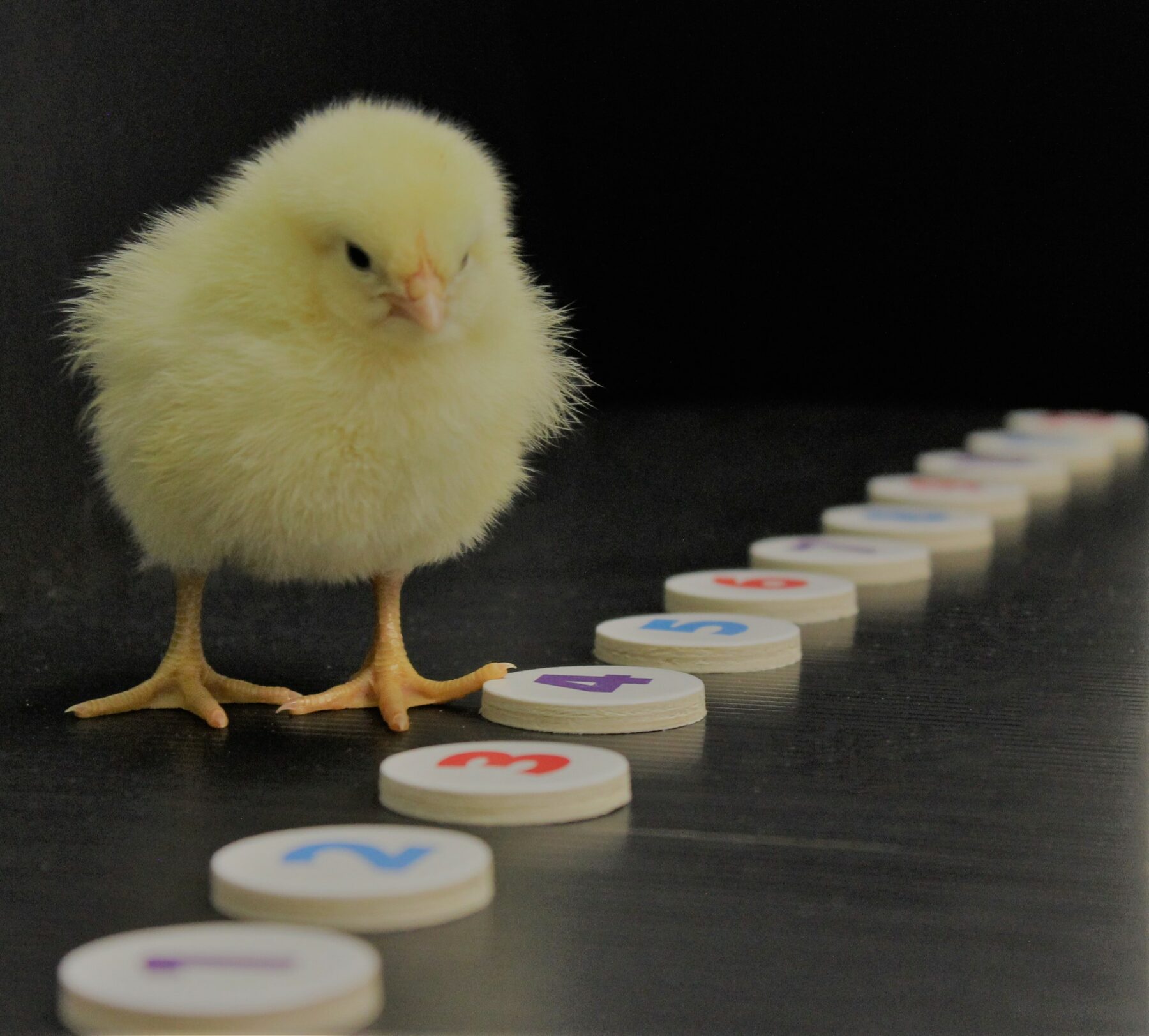 DO CHICKENS GET SAD WHEN YOU TAKE THEIR EGGS?
Prior to laying eggs, hens experience a surge of hormones. If these hormones are sustained past the laying of the eggs, the birds become "broody" and devotedly sit on their eggs until they hatch. They do this even when the eggs are not fertilised because hens are natural mothers. Not every hen will get broody over every egg she lays. However, inside the cages that are commonly used by the UK egg industry, hens never get the choice. The eggs simply roll away, and the hens can do nothing but watch them go.
DO CHICKENS RECOGNISE THEIR "OWNERS"?
Of course, they do! In fact, chickens can recognise and differentiate 100 different human faces. Chickens have also been shown to prefer more symmetrical faces, as demonstrated by a group of Swedish scientists. Interestingly, this is a trait shared with humans.
CONCLUSION
The reality is that every one of the more than one billion chickens slaughtered for food in the UK each year has the ability to suffer physically and emotionally. These birds deserve so much better. We can each play our part in ending their suffering, and all we have to do is to make small changes to what we eat. Our mission at VFC is to inspire people to choose compassionate, vegan alternatives.