There are billions of chickens being raised for meat inside factory farms in the UK and around the world at any given time. Each of these birds is sentient and has a unique personality, but they all share a similar fate: they live a life filled with suffering just to be slaughtered and have their bodies processed into chicken burgers, nuggets, or fillets. One of the major factors contributing to their suffering is that years of intensive and selective breeding have forced them to grow so much faster than is natural. This has many serious detrimental impacts on their health and well-being.
WHAT'S THE AVERAGE SIZE OF A CHICKEN?
Broiler chickens — chickens raised for meat —are bred specifically for their money-making traits, even though this causes the birds to suffer throughout their lives. One of the major concerns is their size and how quickly they grow. The average broiler chicken weighs between 1.9kg and 3.5kg when they are slaughtered but they are just five to six weeks of age.
The rate at which broiler chickens are forced to grow results in serious health consequences for the birds. In 2007, the European Parliament requested that an official report be produced on the welfare issues of birds who are raised for slaughter. One of key findings was the inordinately fast growth rate of the chickens. Among the welfare implications associated with this are: sudden death syndrome, leg abnormalities, difficulty moving, heart disease, and ascites — the accumulation of fluid in the abdominal cavity.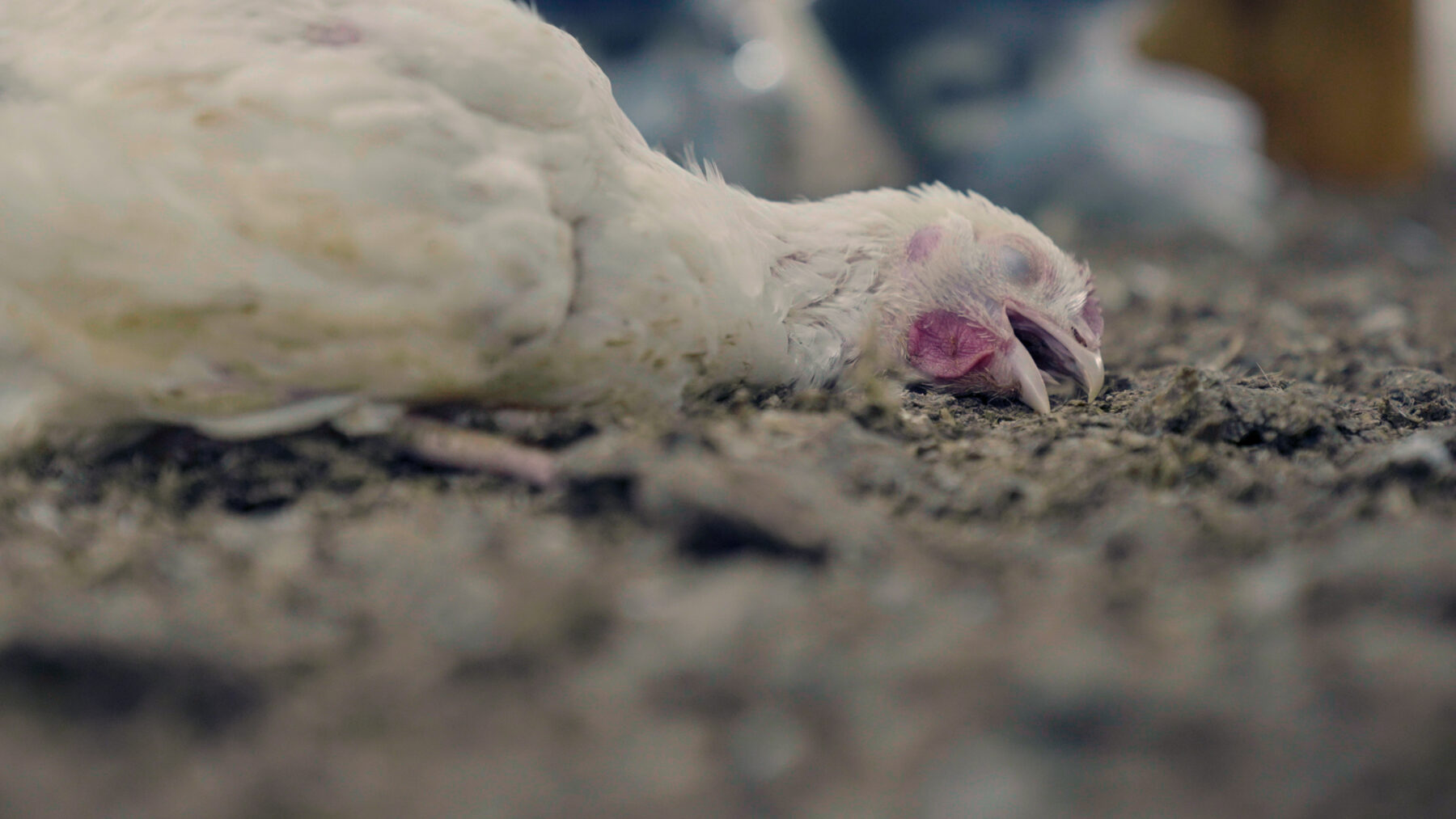 WHAT ARE THE LARGEST CHICKEN BREEDS?
The breeds of chickens that are bred to grow to the largest sizes and at the fastest rates are those raised for meat production. The industry refers to these as 'broiler chickens' but this is not the name of the breed. The breed of broiler chicken most commonly raised for meat is called the Ross chicken. These chickens have been genetically modified through intensive breeding to grow at staggering and cruel rates. But these are not factory components or meat-producing machines; these are sentient, social beings with complex emotional and physical needs.
Ross chickens have been bred to grow to an average of almost 3kg in just six weeks because the faster they grow, the quicker they can be slaughtered, and the more money can be made from their bodies.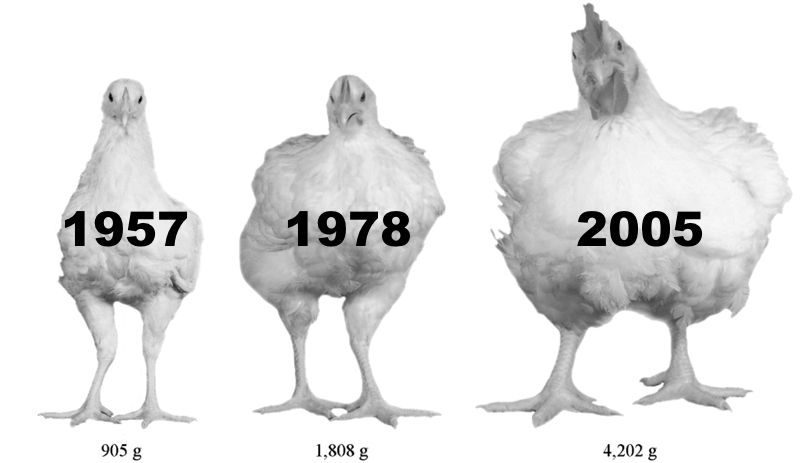 WHAT ARE THE SMALLEST CHICKEN BREEDS?
The smallest breed of chicken is the Serama Bantam and they all weigh under 500g when fully grown and sometimes under 250g. These chickens are native to Malaysia. Because they are smaller, their bodies cannot be monetised so profitably, and so the industry has left them alone.
HOW MUCH DOES A NEWLY HATCHED CHICK WEIGH?
When a Ross chick is first hatched, he or she weighs in at only 44g. In comparison, a whole grain slice of bread is likely to weigh about 50g. Although they start small, the genetic manipulation that Ross chickens have endured means a drastic increase in weight that often leads to severe health conditions and lifelong pain, including fluid accumulation in the abdomen, bone weakness, and difficulty walking or even standing.
WHAT IS THE AVERAGE WEIGHT OF A WHOLE CHICKEN?
WHAT IS THE AVERAGE WEIGHT OF A BROILER CHICKEN?
A whole, live chicken who was bred by the meat industry is likely to weigh about 2.2kg just before slaughter, roughly the same as a bag of 12 apples or two litres of water. This is a significant increase from just a few decades ago. In the 1950s the average weight of a chicken raised for meat was 1.4kg. And it took four weeks longer for them to reach that lower weight. The slaughter was just as appalling back then but the birds did not suffer as they do inside factory farms today.
WHAT IS THE AVERAGE WEIGHT OF A LAYING HEN?
Though the average weight of laying hens varies based on the specific breed, one popular breed, the Lohmann Brown, weighs an average of almost 1.9kg.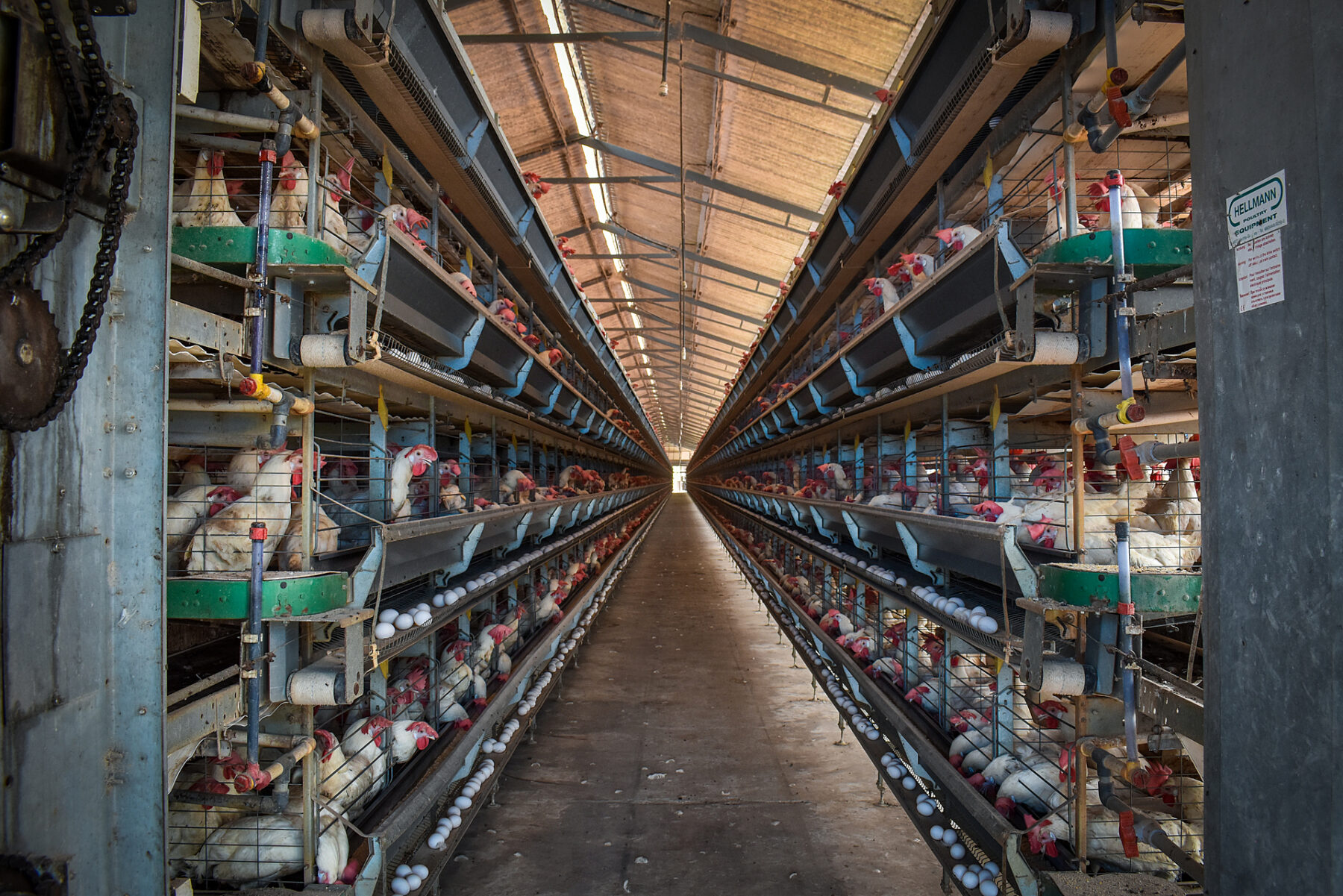 WHAT IS THE AVERAGE CHICKEN WEIGHT AT SLAUGHTER?
The average weight of a chicken on the day he or she is slaughtered has long been around 2.2kg in the UK, but has recently risen to 2.4kg. Each individual chicken's weight depends on their age, breed, and health. To reach this size, chickens endure horrendous suffering as their bodies break down, unable to support the weight that they have been bred to reach.
WHAT IS THE AVERAGE WEIGHT OF A CHICKEN BREAST?
According to Aviagen, the company responsible for the genetic manipulation of Ross chickens, these birds weigh 2.4kg and their breasts will on average be about 25 per cent of the total. This means that their breasts alone would weigh about 600g.
Their unnaturally large size is not the only indicator of poor welfare that can be seen in the breast of a slaughtered chicken. Another indicator is white striping. White striping is a muscle disease caused by this unnaturally swift growth. Because the chicken is growing too fast for normal muscle tissue to be formed, fat cells take their place, giving the chicken breast a white striped appearance. This disease impacts 50 to 90 per cent of all fast-growing chickens and was found in 85 per cent of examined packs of breast meat in supermarkets.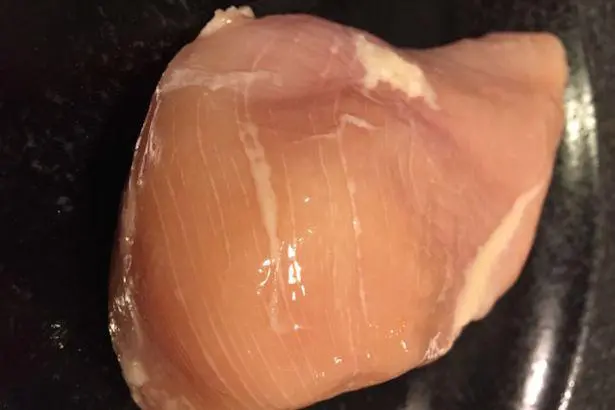 HAVE CHICKENS ALWAYS WEIGHED THE SAME AMOUNT?
Over the last several decades, intensive breeding programs have sought to maximise the size of chickens in order to increase profit margins. These chickens, who have been dubbed Frankenchickens, are forced to grow an astounding 400 per cent faster than is natural for their bodies. This swift growth brings with it a number of serious health concerns. Chickens raised for meat are likely to develop a range of health problems, including sudden death due to their heart's inability to fully oxygenate their body.
The intensive breeding of chickens to maximise their growth with little concern for their welfare was a trend that started in the 1940s, when farmers began to industrialise their farms. By the time the late 1950s rolled around, the average farm raising chickens for meat contained tens of thousands of chickens.
HOW DO CHICKENS GAIN WEIGHT?
The main reason that broiler chickens gain so much weight so quickly is they have been bred specifically to do that by breeders and farmers looking to maximise their profits. This is despite the horrendous implications of such swift growth for the chickens themselves, whose lives are blighted from the moment they are born.
Their genetic predisposition toward growth is so severe that the mother hens of chicks who are raised for meat are given only 25 to 33 per cent of the food that they would normally consume. This is to stop them growing so fast they get sick, like their young. A sick breeding bird loses the industry money. But restricting their food so severely means they experience constant hunger.
CONCLUSION
Despite being intelligent, sentient beings with unique personalities and the ability to empathise with others, chickens have been intentionally engineered through intensive breeding to grow at cruel rates with little to no concern for the implications for their welfare. This lack of regard means birds endure a life filled with suffering before being slaughtered at only a few weeks old in order to be processed into food products.
Birds who grow this fast don't exist naturally and nor should they; the only reason they exist at all is so that corporations can increase their profit margins. It doesn't have to be this way. Already, consumers are making the switch to eating more vegan food items, including chicken alternative products. By choosing to eat vegan chick*n burgers, bites, and popcorn chick*n you can join us on our mission to save chickens.